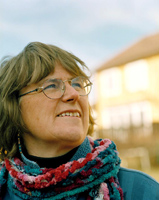 Karin Fridell Anter
Noreens väg 71
752 63 Uppsala
070-769 40 17
070-769 40 17
karinfa(a)explicator.se
Jag är arkitekt SAR/MSA och docent med speciell inriktning på frågor som rör färg i arkitektursammanhang. Jag har dessutom ett stort intresse för det talade och skrivna språket och för att förmedla mina egna och andras kunskaper på ett intressant, begripligt och lockande sätt.
Jag har skrivit och redigerat ett flertal böcker, både sådana som riktar sig till allmänheten och sådana som har en mera begränsad målgrupp. Se lista över böcker
Jag är och har varit engagerad i forskningsprojekt och forskarutbildning vid universitet och högskolor och blev hösten 2007 docent vid Institutionen för Arkitektur, KTH. Se lista över vetenskapliga publikationer i urval.
Jag åtar mig gärna att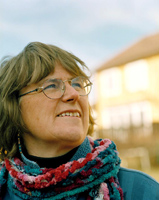 Karin Fridell Anter
Noreens väg 71
752 63 Uppsala
070-769 40 17+46 70 769 4017
karinfa(a)explicator.se
I am an architect SAR/MSA with a PhD in Architecture, attached as docent to the Royal Institute of Technology, Stockholm. My speciality is colour in its architectural and spatial context. See short CV
In my  research I have dealt with many different aspects of colour such as:
– colour perception on facades
– architectural colour from a historical viewpoint, in Sweden and Roman Pompeii
– the spatial interaction of colour and light.
See list of publications in other languages than Swedish.
I have written and edited several books on colour in architecture – most of them only in Swedish. See list of books.
I give lectures and courses in Swedish and English and have participated in many international conferences. At the congresses of the AIC (International Colour Association) in Granada 2005 and Sydney 2009, I was an invited speaker. For the AIC conference in Stockholm 2008, I was chair of the program and scientific committee.
My work as a colour consultant includes colour selections for the large paint manufacturer Alcro, who have also produced a film where I present my research on facade colours.