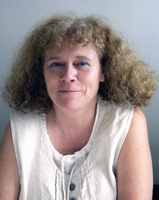 Marina Weilguni
Herrhagsvägen 180
752 67 Uppsala
018-469418
018-469418
marina.weilguni(a)explicator.se
Jag är översättare med källspråken engelska, tyska, franska, norska och danska (och i någon mån italienska). Målspråk är förstås svenska, men också tyska som jag talar, läser och skriver flytande eftersom det är mitt andra modersmål.
Just nu översätter jag Mary Beards bok om antikens Rom, SPQR, till svenska – fantastiskt spännande, och väldigt roligt att få använda mina kunskaper om antiken i mitt arbete. Det är svårt och stimulerande att fånga hennes stil och jag lär mig nya intressanta saker både om engelska och om antiken varje dag.
Ett av mina specialområden är annars tekniska texter inom ingenjörsvetenskap och produktion, medicin, biomedicin, biologi, kemi och teknik.  Ofta arbetar jag med bruksanvisningar för olika typer av produktionsmaskiner, hushållsmaskiner mm. En annan stor grupp av översättningar gäller patentansökningar inom alla områden.
Det händer också att jag skriver små artiklar till internetsidor (s.k. "content") och andra populärvetenskapliga presentationer på svenska och engelska på beställning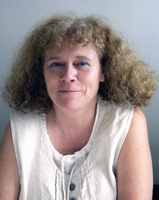 Marina Weilguni
Herrhagsvägen 180
752 67 Uppsala
018-469418
marina.weilguni(a)explicator.se
I'm a translator from the source languages English, German, French, Norwegian and Danish (and a little Italian). The target language is of course Swedish, but also German as this is my second native language – I speak, read and write it fluently.
One of my fields of extertise is technical documentation in engineering and production, medical appliances, biochemistry, chemistry and technology.  I often work with user manuals for different types of produktion machines, househld appliances, etc. Another large group of translations consists of patent applications in all kinds of fields.
Though it's not all about technology – I have recently translated the Austrian Tourist Organisations brochure for the Winter 2012 from German to Swedish, and I like to work with varying tasks!
Link to "Väl framme" (Austrian Winter Magazine 2012), translated from German by me
I also write small articles as content for websites as well as other articles in the field of popular science. Mainly I write these in English or Swedish. The English articles are often placed on "article market places" on the Internet, but I also write on demand.